Attempted police crackdown on Wall Street — in pictures
A week since the occupation started, the protests on Wall Street are only growing stronger. Thousands marched on Saturday. The authorities went berserk.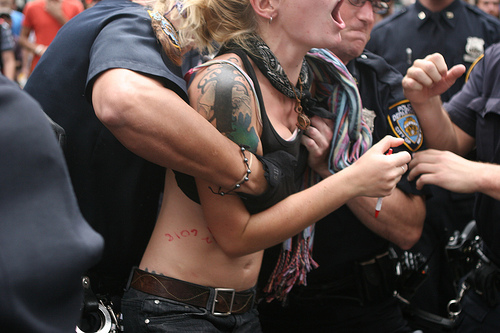 This cop has a real feel for his work...
Want to know more? Lots of pics... click here...